Looking to buy a home or refinance your mortgage but having a hard time qualifying for a conventional loan? The good news is that there are alternative mortgage solutions that can help you obtain financing. In this article, we'll take a look at the three main options currently available in the housing market.
Why choose an alternative mortgage financing solution?
There are many different situations that might lead a homeowner or prospective homeowner to consider alternatives to banks and other financial institutions. Obtaining a traditional mortgage can be a challenge for those with a history of credit problems. The same goes for self-employed workers, entrepreneurs, new immigrants and individuals with an unstable income that falls short of banks' income requirements.
In some cases, alternative lenders can offer a faster and more flexible application and approval process than traditional lenders. That can be a real advantage for people who need financing quickly. So what are the alternative lenders, and what products do they offer?
Private mortgage loan: an alternative to banks
Whether it's for the purchase of a primary or secondary property, turning to private lenders is an option. If you're a borrower, it's normal to have concerns about choosing to go with a private loan—especially if it's your first time. Let's start by looking at who the private lenders are.
Private lenders may be investors, private equity funds, specialized finance companies or individuals. They could even be family members or friends (although, obviously, the latter may not be the ideal solution).
A private loan is one way to secure the property of your dreams when the opportunity arises—and before it slips away. Private lenders tend to be more flexible than banks when it comes to qualifying, and the deal can be closed much more quickly.
As with a traditional mortgage, the terms of the loan (contract duration, repayment terms and interest rate) are established in advance. It's important to choose a lender with experience in the real estate sector and to sign the agreement before a notary.
Finally, since private loans don't appear on your credit report, they won't affect your credit score: another major advantage, for some. If private loans aren't what you're looking for, consider the second option: rent-to-own.
Rent-to-own: an alternative to a mortgage
Are you a self-employed worker, new immigrant or family that wants to leave apartment life behind and enjoy the extra space a house offers? If you're done with renting but you don't qualify for a mortgage, rent-to-buy can be a good solution.
Even if you have major problems with your credit record—bankruptcy, a consumer proposal, etc.—rent-to-own is still an option, since lenders are aware that problems of bad credit are a temporary situation.
Essentially, renting to own allows you to rent a home for a predetermined amount of time before buying it. This period—usually two to five years—gives you (the tenant) the time you need to optimize your credit record, stabilize your income and put aside the necessary down payment so that at the end of the contract you can be eligible for a mortgage and officially become the owner.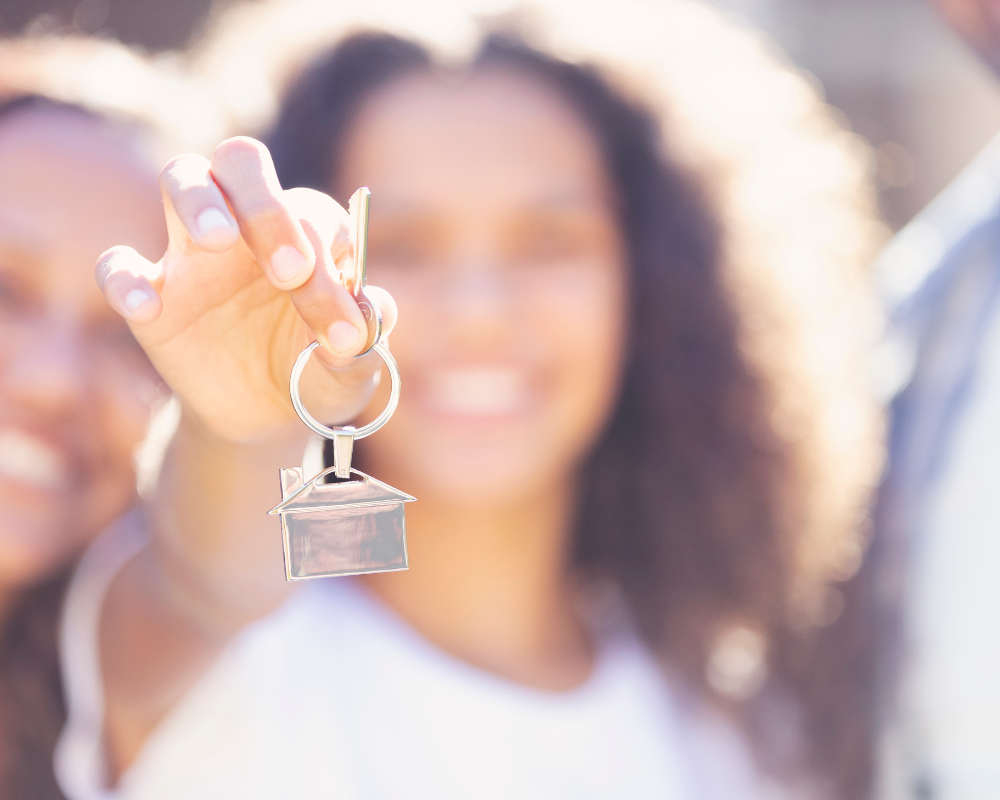 Rent-to-own: what are the advantages?
Rent-to-own offers the flexibility to purchase the home that meets your needs. Depending on the company offering the service, the property may be a home that the client has found on the real estate market or one selected from the lender's inventory.
One of the main advantages of the rent-to-own approach is that you can move into the house and make it your own before you buy it. Some rent-to-own companies also specialize in optimizing credit history: this service usually requires a deposit, but in most cases it is fully refundable when the property is purchased at the end of the contract. Optimizing your credit history helps ensure you have the necessary funds to purchase the property after a few years of renting.
The takeaway: rent-to-own offers many benefits, including greater financial flexibility and the chance to acquire a property faster and more easily.
Buyback: assign your mortgage without losing your home
Unlike rent-to-own, home buyback is an option for people who are already homeowners. When unforeseen events or financial worries come up, a homeowner may end up in dire straits, with no choice but to divest themselves of their property. If you're an owner, buyback gives you a chance to free yourself of debt and improve your cash flow by selling your home without having to leave it.
Home buyback means the current owner becomes the tenant for a fixed period. In other words, the owner sells their home in order to gain the necessary time to get their financial situation under control.
Qualifying for a mortgage once you get your finances back on track
The opportunity to buy back the home comes at the end of the lease (usually one to three years). At that time, you can buy back the home at the price agreed upon when the agreement was signed. This arrangement can be the ideal solution to protect your property if you've received a 60-day notice or you're being refused a mortgage renewal by the bank.
In addition, buying back the home at a predetermined price allows owners to protect themselves against fluctuations in the housing market. Home buyback can also be a good option for homeowners who prefer to avoid agents' commissions and other costs associated with selling a property through traditional means.
As you can see, there are a number of mortgage financing alternatives that can pave the way to becoming a homeowner in Quebec. By working with a qualified real estate professional, you can make an informed decision and find the best solution for your financial situation so that you can achieve your dream of home ownership.
To find out more about these options and learn which solution best suits your needs, please contact us.